Community & Lifestyle
There are a wide variety of neighborhoods and housing options in Nassau County to suit a variety of tastes and styles. The County is comprised of two cities (Glen Cove and Long Beach) and three towns (Hempstead, North Hempstead and Oyster Bay). Within each town, you'll find dozens of villages and hamlets, each with their own distinct flavor.
Even the local neighborhoods offer something for everyone, ranging from more urbanized areas and culture like what you'll find in Mineola with its relatively significant population of over 20,000, to the quieter and more chilled out oceanfront communities like Atlantic Beach, where the sound of crashing waves is never too far away.
Public Safety
One of the most attractive features of living and working in the County is its nationally recognized safety ranking by major publications. In 2020, US News and World Report named Nassau County the safest place to live among large U.S. municipalities. Chief among the reasons is due to its incredibly low crime rate.
Residents and businesses here benefit from the dedicated and professional members of Nassau County law enforcement, both sworn and civilian, who enable everyone living here to have the peace of mind in knowing that they've chosen one of the safest, largest communities in the country to call home. The County continues to invest in law enforcement and public safety to maintain this ranking.
Recreational Facilities
One of the most popular destinations among the County's parks and beaches is the 2,413-acre Jones Beach State Park in Wantagh. Jones Beach features 6.5-miles of ocean beachfront, a two-mile boardwalk, and receives approximately six million visitors each year. There are dozens of other public beaches located along both the Atlantic Ocean and the Long Island Sound shorelines.
Nassau is also home to the County-owned 930-acre Eisenhower Park in the Town of Hempstead, Bethpage State Park in Farmingdale, along with numerous County and other municipal small local parks and campgrounds, featuring a broad spectrum of recreational opportunities. A 930-acre oasis of open space and recreation in the heart of Nassau County, Eisenhower Park is one of the largest public spaces in the New York metropolitan area – larger, in fact, than Central Park. The park offers a full range of athletic and family activities, including one of the finest swimming facilities in the U.S., an ice skating/hockey center, a major golf facility, dozens of athletic fields and courts, picnic areas, summertime entertainment, playgrounds, fitness trails and more.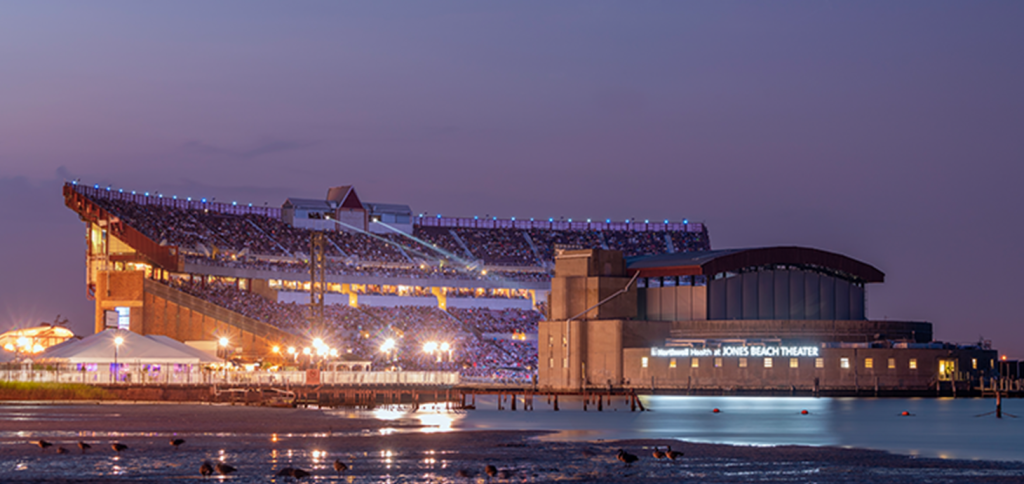 There's no shortage of live entertainment options here, thanks to the Jones Beach Northwell Health Theater, the Nassau Veterans Memorial Coliseum, the NYCB Theater at Westbury, the Tilles Center for the Performing Arts, and The Space at Westbury with each attracting world-class musical and entertainment acts.
Sports, Health & Wellness
Avid sports fans will find many high-profile professional sporting events to keep them entertained year-round. The Bethpage Black Golf Course, located in Bethpage State Park, hosted the U.S. Open in 2002 and 2009, the Barclay's Tournament in 2012 and 2016, and the PGA Championship in 2019. The course will host the 45th Ryder Cup in 2024.
Belmont Park, located in Elmont, is home to the Belmont Stakes, part of horse racing's prestigious Triple Crown.
Belmont Park is also where New York Arena Partners is presently constructing UBS Arena, a new $1.3 billion, 18,000-seat arena to serve as the permanent home for the New York Islanders of the National Hockey League. Arena construction is on track for opening October 2021. Watch it being constructed on the Live Cam.
Image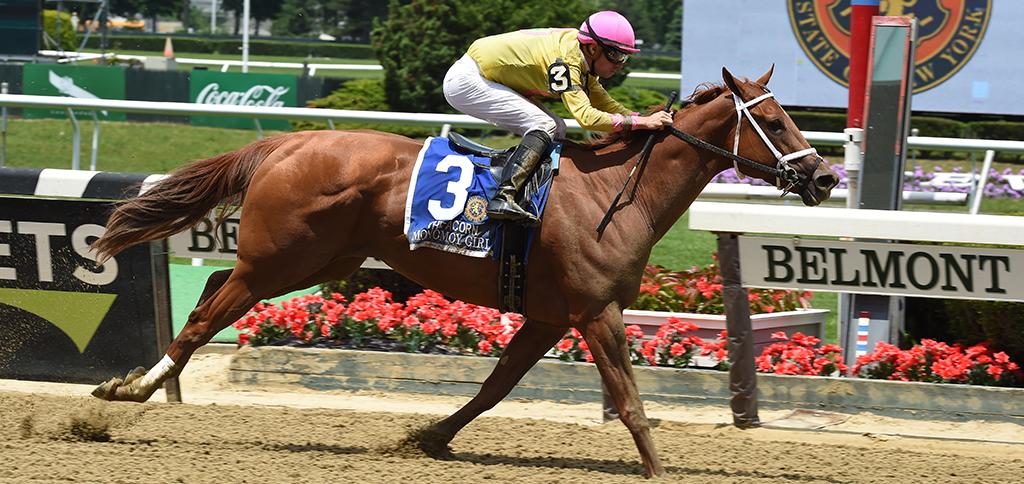 Nassau County, along with developer RXR Realty and the operator of the Nassau Veterans Memorial Coliseum, are partnering to develop the property around the Coliseum to create a dynamic, cohesive, and lively Innovation District – "a new suburbia" – in the heart of Nassau County. The project, known as "The Nassau HUB," will transform the near 70-acres of parking lots surrounding the Coliseum into a new vibrant, walkable, mixed-use downtown. The development plan will leverage the region's world-renowned institutions and natural competitive advantages to attract the talent and innovation anchors needed to become a new economic engine for Nassau County and Long Island. This robust ecosystem will be comprised of office uses with a focus on life sciences and R&D, innovative residential housing, engaging entertainment, and retail complementary to the Coliseum, open green spaces, walkable streets with multi-modal connectivity and public amenities, turning the Nassau Hub into a place where people can live, work, play and innovate.
Memorial Sloan Kettering Cancer Center, a state-of-the-art outpatient cancer treatment facility opened in 2019, bringing residents and their families peace of mind that their lives and health are in very capable hands.
Cultural Facilities
The County is also rich in culture and historical landmarks. You'll find numerous museums, some of which are County-owned or operated, including the County-owned Cradle of Aviation Museum and the Long Island Children's Museum, both in Garden City, as well as the Nassau County Museum of Art in Roslyn.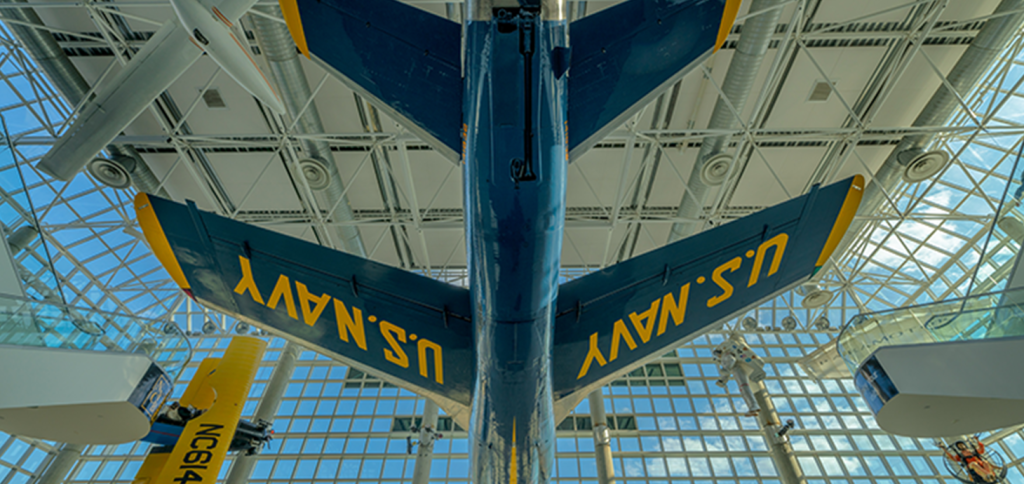 Historical sites include two County-owned facilities. Old Bethpage Village Restoration is a recreated mid-19th-century American village, while Cedarmere is the home of 19th-century poet, newspaper editor, abolitionist, and civic leader William Cullen Bryant. Cedarmere is a designated part of the New York State Underground Railroad Heritage Trail.
Another historical site is Theodore Roosevelt's estate in Cove Neck, Sagamore Hill. This is a National Historic Site and is operated by the National Park Service.
Nassau County manages 3,300 acres of preserves - areas that serve to enhance the environment and provide opportunities for the public to enjoy open spaces and reflect upon the natural wonders of Long Island. The preserves offer examples of most of the ecosystems that can be found on Long Island, including Prairie-Hempstead Plains, which is an endangered habitat, and Upland Forest. Visit the Nassau County Preserves to learn more.
Image